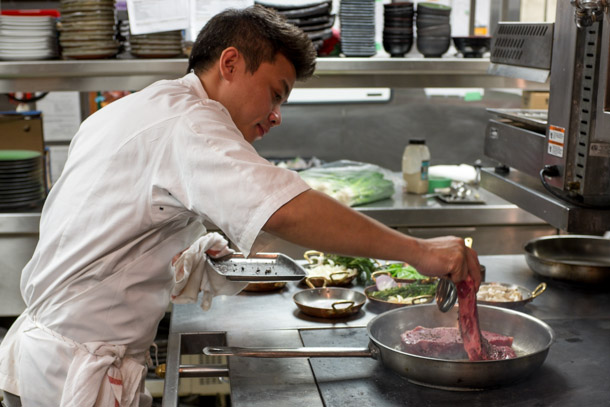 I've always felt a connection with food. When I touch it, smell it, and especially when sharing it, food brings me to so many places around the world. It allows me to experience different cultures and people, so I've dedicated my life to cooking. I hope I can share my passion with you. Let me know how I can help.
Consulting
I can help build your restaurant by consulting on your menu and kitchen operations.
Private Events
I can help host special events such as cooking classes and popups for different occasions.
About Me:
Hung Huynh, born in Saigon, Vietnam, was first introduced to the culinary craft at the age of 10, under his mother's guidance at the family's Asian restaurant in Pittsfield, Massachusetts. By the time Huynh was in high school, he was cooking at one of the most prestigious luxury hotels in the country...
Get inspired
Here are a few videos with Hung in various shows